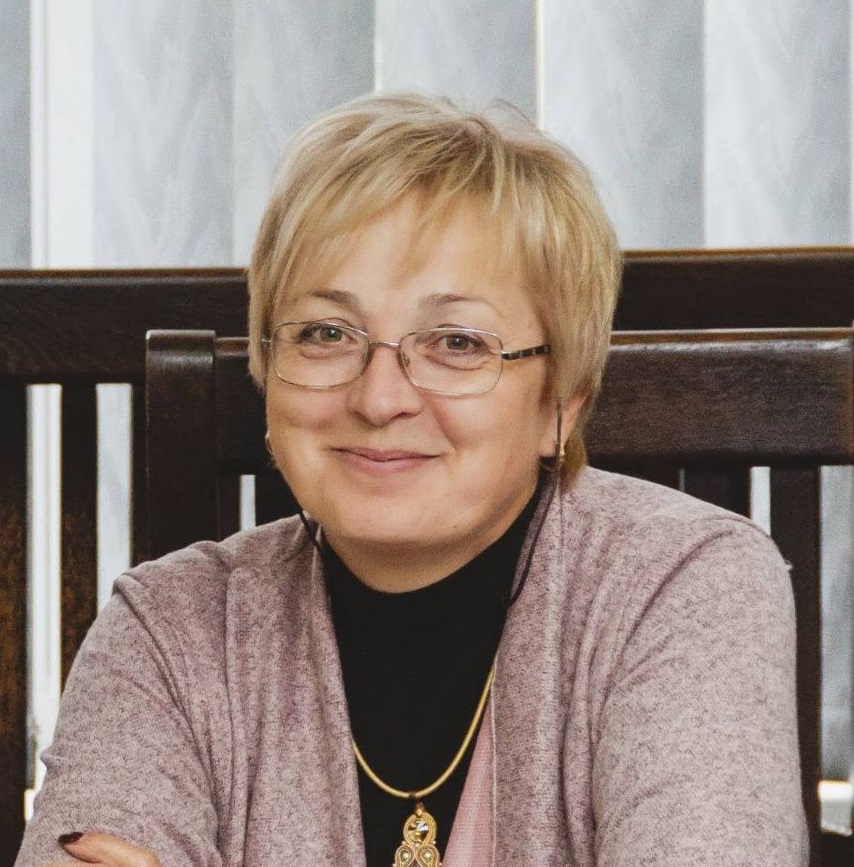 Vilina A. Peresadko
PhD (Geography), Full Professor
dean

+380 (93) 300-12-58 (telegram, viber)
+380 (98) 677-17-04
(teleegram, viber)
+380 (50) 887-54-63
(telegram, viber)
geo@karazin.ua
Our school is not only one of the oldest at the University, but also one of the most romantic ones. Here you will learn to think, work, independently solve scientific problems. Here you will find true and reliable friends for life!
The School has an efficient student self-government, it holds olympiads, contests, trainings, interesting expeditions, its recreational activities are exciting and creatively organized.
Every year, students of our school participate in Ukrainian and international student conferences and internships in Ukraine's and world's leading industrial and scientific organizations, such as the Ukrainian Oil and Gas Institute, Shell, TezTour, Intetics, Panorama companies, etc.
Welcome to our School!
Education level
Recreation and Tourism Geography

Foreign Language Entrance Exam

Foreign Language Entrance Exam

Foreign Language Entrance Exam

Foreign Language Entrance Exam

Geography, Human and Nature and Tourism Work

Foreign Language Entrance Exam

Geography, Economics, Area Studies and Tourism Work

Foreign Language Entrance Exam

Foreign Language Entrance Exam

Foreign Language Entrance Exam

Economic, Social Geography and Regional Development

Foreign Language Entrance Exam

Cartography, Geoinformation Systems and Earth Remote Sensing

Foreign Language Entrance Exam
Foreign Language Entrance Exam

Foreign Language Entrance Exam

Foreign Language Entrance Exam

Foreign Language Entrance Exam
STRUCTURE
Training activity is provided by five departments:
• Department of Hydrogeology;
• Department of Geology;
• Department of Mineralogy, Petrography and Mineral Resources;
• Department of Social and Economic Geography and Regional Studies;
• Department of Physical Geography and Cartography.
FACULTY
Today, the School has a considerable research and academic potential. The educational process is ensured by 55 highly-qualified instructors, 13 full professors, two Laureates of the State Prize in Science and Technology, two members of the Higher School Academy of Sciences of Ukraine, 32 PhDs, associate professors.
The School's research groups are headed by the leading scientists:
• Ilarion Vysochanskyi — Doctor of Geology and Mineralogy, Full Professor;
• Liudmyla Niemets — Doctor of Geography, Full Professor, Excellent Education Worker of Ukraine;
• Vilina Peresadko — Doctor of Geography, Full Professor;
• Andrii Matvieiev — PhD in Geology and Mineralogy, Associate Professor;
• Illia Fyk — Doctor of Technical Sciences, Full Professor
TRAINING ACTIVITY
Theoretical training of students consists of four blocks of disciplines: fundamental, humanitarian and social, professionally-oriented, and special. The School is actively implementing the elements of distance learning, interactive consultations, etc.
Students' educational practices include a natural science unit, which takes place at the educational and scientific geographic base "Haidary" situated in a picturesque place on the bank of the Severskyi Donets River.
The interzonal and interregional practices are conducted in different regions of Ukraine: in the Crimea, the Carpathians, Kyiv, Lviv, Sumy, Zaporizhzhia, Poltava, Uman, Donbass, the Transcarpathia, Kharkiv, and abroad, in particular, in Moldova, Belarus, Turkey.
On-the-job training takes place in the leading research, industrial, and educational institutions and organizations of Kyiv and Kharkiv. Every year, within the on-the-job training, a complex educational and research expedition is conducted in Kharkiv region.
Students participate in scientific work of the departments, thus improving their theoretical and practical training with research skills.
RESEARCH ACTIVITIES
The School offers the following postgraduate courses: Geographical Cartography, Constructive Geography, Landscape Geophysics and Geochemistry, Economic and Social Geography, Hydrogeology.
The School has the Thesis Committee on Economic and Social Geography.
The School publishes three professional collections: the University Bulletin, series Geology. Geography; "The Journal of Socio-Economic Geography"; "Issues of Continuous Geographical Education and Cartography".
The School annually holds numerous scientific conferences of the international level.
The departments organize classes, clubs, workshops on various scientific topics.
The Scientific Society of Postgraduate, Doctoral Students and Young Scientists is successfully functioning at the School. Starting from the first years of study, students choose their research topic, they have the opportunity to engage in research work, participate in scientific conferences and publish their scientific works.
EMPLOYMENT PROSPECTS FOR GRADUATES
• researcher in research geological, geographic, hydrometeorological, environmental, ecological institutes;
• cartographers, topographers, hydrologists, meteorologists, geoecologists, hydrogeologists, experts in social and geographic modeling and forecasting in public and private organizations;
• experts in socio-geographical analysis, land cadastre and monitoring, in organization and management of tourism activities in local government and management at all levels;
• work in public and private tourist organizations, companies, firms;
• work in design organizations engaged in engineering surveys for the construction of residential, technical, and industrial facilities, in designing the development of mineral deposits;
• geologist, hydrogeologist in geological exploration agencies, in public and private mining enterprises, oil and gas gathering geologists;
• work in higher and secondary educational institutions.
PARTNERS
• IT companies: Intetics, GisInfo (Panorama design office), Geokom private firm.
• Skhidheoinform public enterprise.
• Publishing houses: Osnova, Cartography scientific industrial enterprise, CJSC Institute of Advanced Technologies.
• LLC Technology.
• UkrNDIhaz Ukrainian Research Institute of Natural Gas
• Ukrainian State Research Institute of Water Supply, Drainage, and Environmental Protection.
• UkrVODHEO.
• Pivdenukrheolohiia state enterprise.
• Kharkiv Region Main Department of Statistics.
INTERNATIONAL RELATIONS
The School actively cooperates with eight universities of far-abroad countries and with more than 20 higher educational institutions of Russia, Belarus, Moldova, and other CIS countries. The School has signed student exchange agreements with a number of universities, under which the best students are sent abroad for short-term training and internships:
• Manchester University (Great Britain);
• Poznan University (Poland);
• Suceava University (Romania);
• Assiut University (Egypt).
Likewise, it actively cooperates with TezTour travel company, which enables students to undertake an internship in Turkey (Antalya)